As many of you know I am a HUGE fan of wearing skirts and dresses to work.
So much so, that on those rare occasions when I do wear pants, I complain about it all day via twitter (sorry pant-wearers/lovers).
Much to my skirt-love,
J. Crew Factory
sent me a little treat this morning.
I am so happy to share it with you today:
30%-40% OFF on SKIRTS (and dresses)!!!
YAY!!!!
Here are some of my picks:
was $85 now $59.50
| Navy Dot | Bright Blue |
I normally don't go crazy with my skirt patterns, but how can you say no to polka dots?!
And that floral print?! OMG! LOVE!
was $75 now $45-$47.50
| Brilliant Cobalt | Brilliant Fuchsia |
| Bohemian Red | Black |
I love colors! And well, I could always use another black pencil skirt, as black is my go-to color option.
And last but not least:
was $89.50 now $34.99
| Vibrant Flame |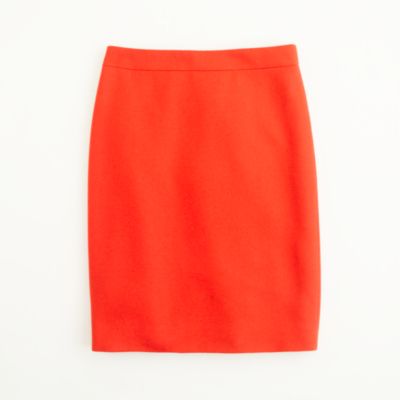 If you are a size 10, and LOVE the Orioles, or just the color orange, THIS skirt is for you!
J. Crew's skirts (both regular and Factory) are FABULOUS! I highly recommend them to any and all of my friends! They are quality! Hands down.